LATIN AMERICA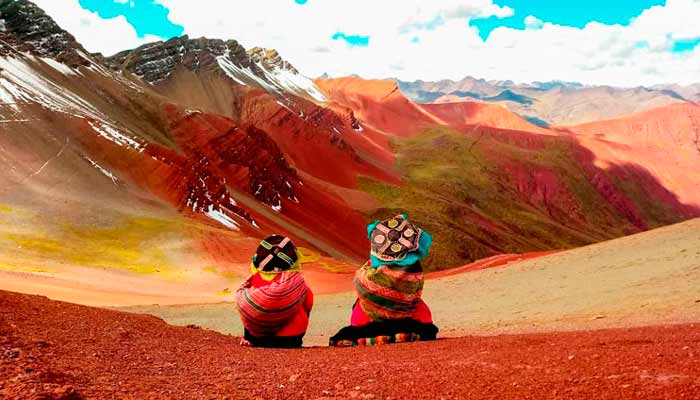 Latin American culture is the formal or informal expression of the peoples of Latin America, and includes both high culture (literature, high art) and popular culture (music, folk art and dance) as well as religion and other customary practices. Definitions of Latin America vary. From a cultural perspective, Latin America generally includes those parts of the Americas where Spanish, French, or Portuguese prevail: Mexico and most of Central America, South America, and part of the Caribbean in which Haiti (a non-Hispanic country with some Hispanic cultural influence) is generally included. There is also an important Latin American cultural presence in the USA (e.g. California and the Southwest, and cities such as New York and Miami). There is also increasing attention to the relations between Latin America and the Caribbean as a whole. See further discussion of definitions at Latin America.
The rich of Latin American culture is the product of many influences, including:
Pre-Columbian cultures, whose importance is today particularly notable in countries such as Guatemala, Peru, Bolivia and Paraguay.
European culture, owing to the region's history of colonization by Spain, Portugal, and France. European influence is particularly marked in so-called high culture, such as literature, painting, and Music. Moreover, this imperial history left an enduring mark of their influence in their languages, which are spoken throughout Central (including the Caribbean), South and North America (México and many parts of the USA).
In addition, nineteenth- and twentieth-century immigration (e.g from Italy, Germany, and Eastern Europe) also transformed especially countries such as Argentina, Uruguay, Brazil (particular the southeast and southern regions), Chile and Venezuela.
The introduction of slaves from Africa, which has influenced for instance dance and religion, especially in countries such as Brazil, Venezuela, Colombia, and Cuba.
The new continent has everything for your vacation trips. We travel Latin America from south to north and from east to west to show you some dream destinations that could make your next vacation, the best of your life. Contrasts in colors, flavors, landscapes, you will be surprised with the best places in Latin America to go on vacation.
Machu Picchu – Peru
Peru has become the hot spot in South America and the darling of the traveling community. But it would be nowhere without its shining jewel, the Incan kingdom of Machu Picchu.
Hidden within the lush Peruvian mountains, this mystical city remained a secret for ages and now is the continent's best known archaeological site.
Angel Falls – Venezuela
Nestled within Venezuela's Canaima National Park, Angel Falls are the highest waterfalls in the world.
Although impressive, the hike into Angel Falls are not the only reward. This jungle trek is its own adventure as a guide navigates the grasslands, rivers and mountains to reveal spectacular waterfalls and lagoons.
Torres del Paine – Chile
Torres del Paine National Park is located in the Southern most region of Chile and for those willing to venture to Patagonia it offers astonishing hiking opportunities amongst glaciers, lakes and blue mountains.
San Pedro de Atacama – Chile
San Pedro de Atacama once was a destination when transporting cattle and today has flourished into a major tourist destination.
The Galapagos Islands – Ecuador
The ultimate animal lover's paradise. The Galapagos are perhaps the last unspoiled place on earth where man continues to respect the boundaries of mother nature and wild creatures prosper without fear of man.
Lake Titicaca – Bolivia
South America's largest lake and the home to several indigenous communities make the area both agriculturally strong and full of cultural significance.
Easter Island – Chile
Famous for its enigmatic giant stone figures, the Moai were built centuries ago, but continue to remain a mystery and our only link to the demise of this isolated Polynesian culture.
The Pantanal – Brazil
Perhaps the wildest region in the world, the Pantanal has the greatest density of animal life in South America.
Santa Marta – Colombia
Get to know the oldest city in South America with an unrivalled architectural heritage Ancient paradise vacations and holidays.
Rio de Janeiro, Brazil
Who has not dreamed of seeing the immensity of Rio from the Christ the Redeemer? The most important and largest carnival city in the world. A city that vibrates and dances to the rhythm of Samba. There is much to discover in the old capital of Brazil. From beaches to mountains, passing through the favelas. Fall in love with one of the most famous cities in South America, Rio de Janeiro.
Cartagena, Colombia
The Spanish colonial legacy is very present in Latin American cities. But there is a city that preserves that legacy in a special way. The largest tourist destination in Colombia and one of the best places in South America to go on vacation. Bathed by the waters of the Caribbean, surrounded by walls and protected by forts and castles, the fantastic Cartagena de Indias.
Buenos Aires, Argentina
Bohemian city, multicultural city, the great Buenos Aires. The city of fury, between tangos and the delicious Argentine barbecue, an exciting city that cannot be left out in your list of travel destinations in South America.
Bogota, Colombia
The Colombian capital has become an important business center in Latin America. It is the gateway to the millions of tourists that visit the country and has become a cosmopolitan pearl full of culture, art, and good vibes. Find out what to see in Bogota? | discover this Colombian locality.
Coffee axis, Colombia
The coffee triangle in Colombia is the pride of the country and one of the best places in South America to visit. With mountains covered with coffee plantations, beautiful landscapes with valleys full of gigantic palms, this is an amazing place.
Amazonas, Brazil – Peru – Colombia
The lung of the world will always be a unique experience full of adventure. Feel like an explorer in any of the countries where the gigantic Amazon forest is present. We would recommend you to enjoy the sacred Inca and Amazon explorer tour in Peru.
Bariloche, Argentina
Our summer coincides with the Argentine winter, the perfect time to visit Bariloche. A unique place of snow-capped mountains for skiing or snowboarding.
Iguazu Falls, Argentina – Brazil
South America is full of natural wonders that make it charming. One of those wonders is the Iguazu Falls that Argentina and Brazil share.
Tayrona Park, Colombia
Another natural and ancestral wonder in South America. Enjoy unique beaches, as only the Caribbean can be enjoyed. White sand, turquoise and calm waters, ideal to enjoy marine life. All in a park surrounded by jungle and mountains.
Ica, Peru
A desert that has everything for you to enjoy your vacation in Peru. Very close to the Nazca lines and with an oasis that will undoubtedly be a wonderful experience, Huacachina.
Salar de Uyuni, Bolivia
This place is going to leave you speechless! Welcome to the largest natural mirror in the world. The Salar de Uyuni is a gigantic salt desert that with a little water turns into an impressive mirror.
Los Roques, Venezuela
The largest marine park in Latin America. An archipelago with idyllic landscapes. Enjoy white sand beaches and crystal-clear waters to live your vacation relaxed in paradise.
Seven Lakes, Argentina
South America has it all, jungles, beaches, mountains and the time has come for great lakes and glaciers. Welcome to the Argentine Patagonia, in a route of seven lakes each one with waters of a different color. We recommend that you rent a car and so you can enjoy at your own pace the natural beauty of this unique environment in the world.
Torres del Paine National Park, Chile
Patagonia is also lived on the other side of the Andes. On the Chilean side, Torres del Paine National Park becomes a beautiful place to meet on your trip through Latin America.